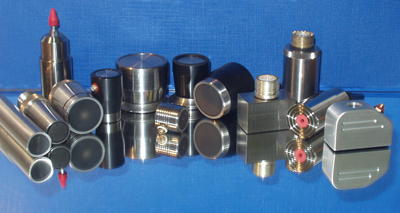 B.K. Pulse uses sophisticated computer modelling techniques to assure superior transducer performance during design and carry out rigorous quality control procedure during transducer manufacturing process. All transducers are designed and manufactured at B.K. Pulse company in U.K. Our transducers are competitively priced and offer excellent performance for standard and specialised applications.
All transducers are inspected after final assembly for quality assurance tests. Tests are carried out for frequency, pulse shape, pulse length, sensitivity, signal to noise ratio, etc.
In addition to our standard tests , we offer specialised test procedure for axial and transverse beam profiling and electrical impedance plots.
2008 BK Pulse Ltd